De beste Pop Art kunstenaars: een top 10
Popart is een kunststroming die voortkwam uit een bepaalde tijdgeest, namelijk die van de vrijheid, seksuele revolutie en vrouwenemancipatie. De popart zette zich gedeeltelijk af tegen het Amerikaanse abstract expressionisme.
Het hyperserieuze en -conceptuele karakter van deze kunststroming was de ideale voedingsbodem voor een reactionaire beweging als de popart.
Omdat kunstenaars van het abstract expressionisme het museum zagen als de ideale elitaire plek voor hun kunstwerken was de logische reactie dat de popart de kunst naar de mensen wilde brengen (tot op straat – zie verder over happenings).
Veel popartwerken zijn op de eerste plaats decoratief en hebben nauwelijks een diepere boodschap. Alledaagse gebruiksvoorwerpen uit de consumptiemaatschappij, massaal vervaardigde serieproducten, alle mogelijke reproduceerbare objecten worden voortaan als motieven aanvaard in de kunst. Daarmee stond de popartbeweging dichter bij het leven en was het veel platter dan de werken die daarvoor werden gemaakt.
---
Lees hier ->>> meer over kunst op deze website…
---
---
Bij meerdere popartkunstenaars speelde de ironie een grote rol in hun werk. In overeenstemming met het politieke klimaat in de jaren zestig hield de popart zich toch ook wel bezig met politieke thema's. Tot de belangrijke verschijnselen die verband houden met deze kunststroming behoren de happenings. Aan de hand van performances op straat drukten kunstenaars op expressieve wijze hun vrijheid uit.
---
De beste Pop Art kunstenaars: een top 10
---
10. Robert Indiana
(pseudoniem van Robert Clark: New Castle, 13 september 1928 – Vinalhaven, Maine, 19 mei 2018)
Kunstwerken: LOVE, Love, The Fair Rebecca, Love
Stomingen: Hard-edge painting, Pop art
Kunstvorm: schilderen
---
9. Robert Rauschenberg
(Port Arthur, Texas, 22 oktober 1925 – Captiva Island, Florida, 12 mei 2008)
Kunstwerken: Lincoln, Dam, Whale, Moon Museum en Untitled (Glossy Black Painting)
Stromingen: Mixed media, Abstract expressionisme, Neo-Dada, Postmodernisme, Pop-art
Kunstvorm: schilderen
---
8. Wayne Thiebaud
(Mesa, Arizona, Verenigde Staten, 15 november 1920 – )
Kunstwerken: Flatland River, Display Cakes, Cut Meringues, Sunset Streets
Stromingen: Bay Area Figurative Movement, Nouveau réalisme, Pop-art
Kunstvormen: schilderen, grafiek
---
7. Sara Pope
(Stoke-on-Trent, 1973 – Vernigd Koninkrijk)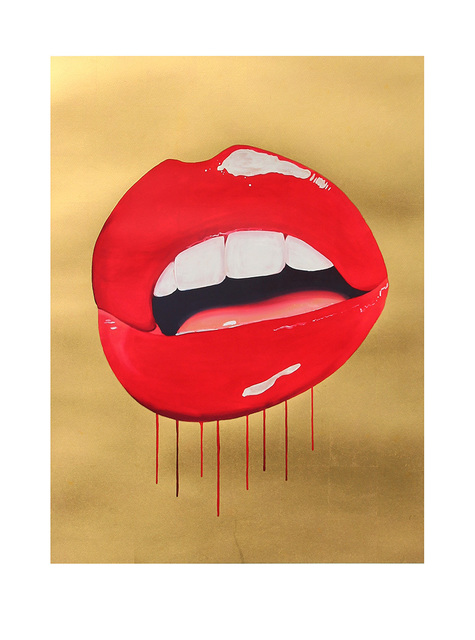 Kunstwerken: Temptation, Captive
Gerelateerde perioden of bewegingen: Pop Art
Kunstvorm: schilderen
Website: www.sarapopeart.com
---
6. David Hockney
(Bradford, 9 juli 1937)
David Hockney's schilderij Portret van een kunstenaar (zwembad met twee figuren) uit 1972 werd in 2018 op een veiling verkocht voor 90 miljoen dollar (79 miljoen euro), een recordbedrag voor werk van een levende kunstenaar.
Kunstwerken: We Two Boys Together Clinging (1961), A Bigger Splash (1967), A Bigger Grand Canyon (1998)
Stroming: Pop art
Kunstvormen: fotografie, schilderkunst, grafiek
Website: www.hockney.com
---
5. Jasper Johns
(Augusta (Georgia), 15 mei 1930)
Kunstwerken: Flag, 3 Flags, 0 through 9
Geboorteplaats: Augusta, Georgia, Verenigde Staten
Stromingen: Mixed media, Abstract expressionisme, Neo-Dada, Pop art
Kunstvormen: schilderen, grafiek
Website: www.jasper-johns.org
---
4. Romero Britto
(Recife, Brazilië, 6 oktober 1963 – )
Kunstwerken: Mona Cat, Growing as a Child, Hearts Dance, Brendan's Whale, Best Friends
Stroming: Pop-art
Kunstvormen: beeldhouwkunst, schilderkunst, grafiek
Website: www.britto.com
---
3. Keith Haring
(Reading (Pennsylvania), 4 mei 1958 – New York, 16 februari 1990)
Kort voor zijn dood richtte Haring een stichting op. Deze Keith Haring Foundation zorgt sindsdien voor het erfgoed, onder meer door een eigen collectie internationaal tentoon te stellen, een (online) archief te beheren, de authenticiteit van Harings werk te controleren en de producten van The Pop Shop te verkopen. Ook financiert deze stichting projecten voor onderwijs, aids-bestrijding en restauraties van Harings werk.
Kunstwerken: Keith and Julia, Installatie Shafrazi Gallery 1982, Debbie Dick, St. Sebastian
Geboorteplaats: Reading, Pennsylvania, Verenigde Staten van Amerika
Stromingen: Graffiti, Pop art
Kunstvorm: schilderen
---
2. Roy Lichtenstein
(New York, 27 oktober 1923 – aldaar, 29 september 1997)
In 1961 begon Lichtenstein strips en stripfiguren te gebruiken, waarmee hij beroemd is geworden. Flatten … sandfleas is het eerste belangrijke voorbeeld van deze nieuwe stijl. Het schilderij Whaam! uit 1963 is hiervan het bekendste voorbeeld. Een kunstenaar die van invloed was op zijn stijl is Fernand Léger.
Kunstwerken: Drowning Girl, Whaam !, Roast Turkey Shopping Bag, Rouen Cathedral Set V [right], Artist's Studio The Dance "
Stroming: Pop art
Kunstvormen: beeldhouwkunst, schilderkunst, grafiek
---
1. Andy Warhol
(Pittsburgh, 6 augustus 1928 – New York, 22 februari 1987)
Een van de beroemdste citaten van Andy Warhol is In the future everyone will be famous for fifteen minutes., vertaald: In de toekomst zal iedereen gedurende 15 minuten wereldberoemd zijn. Nadien zei hij over deze quote: I'm bored with that line. I never use it anymore. My new line is "In 15 minutes everybody will be famous."
Voorbeelden van werken: Campbell's Soup Cans, Marilyn Monroe, Diana Vreeland, Truman Capote en Liza Minelli en A Set of Six Self-Portraits
Stroming: Pop art
Kunstvormen: fotografie, schilderkunst, grafiek
---